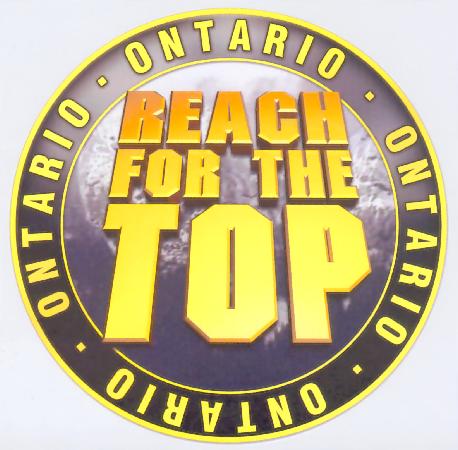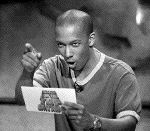 LISGAR COLLEGIATE INSTITUTE

MERIVALE HIGH SCHOOL

NORTH DUNDAS DISTRICT HIGH SCHOOL

UNIVERSITY OF TORONTO SCHOOLS

THE WOODLANDS SCHOOL

COMMUNITY HEBREW ACADEMY OF TORONTO

FELLOWES HIGH SCHOOL

GLOUCESTER HIGH SCHOOL

JOHN F. ROSS COLLEGIATE

KITCHENER COLLEGIATE INSTITUTE

PRELIMINARY MATCH #1 - Sept. 29th

280 UTS d. MERIVALE 170

PRELIMINARY MATCH #2 - Oct. 6th

300 KCI vs. LISGAR 270

PRELIMINARY MATCH #3 - Oct. 13th

330 GLOUCESTER vs. CHAT 400

PRELIMINARY MATCH #4 - Oct. 20th

250 WOODLANDS vs. FELLOWES 370

PRELIMINARY MATCH #5 - Oct. 27th

260 N.DUNDAS vs. JOHN F. ROSS 230

The defending champions get off to a good start against a

game squad from the nation's capital

North Dundas, UTS, Fellowes High, CHAT, and Kitchener C.I. all made it through to the quarter-final round with wins; Gloucester H.S. qualified as the wildcard for being the highest scorer of the losing teams.  Three winning teams and a wildcard will make it to the Final Four.

A likeable quartet from Kitchener fought off a late charge from

Tamara and her scrappy LCI crew

The season's first classic saw multiple lead changes

before CHAT finally pulled away

The F-Men got out to an early lead and

didn't look back

North Dundas imposed their will,

outscoring Ross 100-10 down the stretch

QUARTER-FINAL #1 - Nov. 3rd

270 UTS vs. GLOUCESTER 210

QUARTER-FINAL #2 - Nov.10th

290 CHAT vs. KCI 280

QUARTER-FINAL #3 - Nov.17th

270 N.DUNDAS vs. FELLOWES 210

A tight match throughout, but UTS scored the last forty

points to secure a semi-final berth

There were seven ties, seven lead changes and no team ever led by more than 50 points; CHAT won on the final question

The game was tied until the team from Chesterville nailed the last six questions to win

UTS, North Dundas and CHAT made it to the semi-finals along with wildcard Kitchener Collegiate,

who actually got more points than two of the winning teams that made it to the

sudden death round.

SEMI-FINAL #1 - Nov.24th

330 CHAT vs. N.DUNDAS 230

A close hard-fought struggle had a controversial buzzer

problem; the game North Dundas crew leave as legends

SEMI-FINAL #2 - Dec. 1st

390 UTS vs. KCI 190

The friendly KCI team showed the wear and tear of back-to-back

squeakers, while UTS finally broke out with a dominant performance

CHAMPIONSHIP FINAL - Dec. 8th

200 CHAT vs. UTS 430

The incumbents got out of the blocks early as both schools racked

up points, but UTS would not give CHAT an opening - repeat UTS

UTS and CHAT went on to Calgary to compete in the National Finals, where UTS won it all to

become the 2002 Reach National Champions.