The Crawlspace Detectives were in charge of solving mysteries

during summer holiday season

The Big Shiver ... Winter's Only Friend ...

The Chill

Joe wore the jerseys of East York Collegiate, his alma mater, often on the show, like here in '96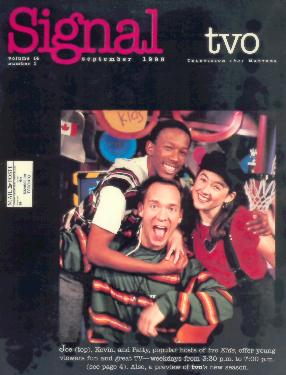 Joe on his first cover of Signal magazine, exclusive to TVOntario members,

announcing his move to tvokids with original hosts Kevin and Patty

Photo shoots are a dime a dozen on any television show, but four years on a

show will produce a lot of pictures.  Here are some of the snaps from various shoots

and sessions for The tvokids Crawlspace.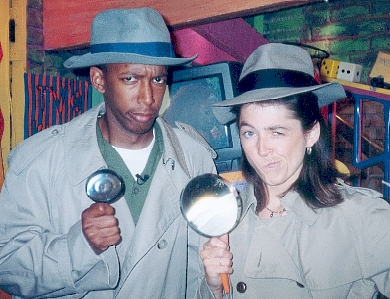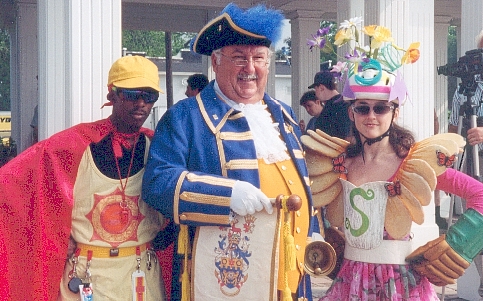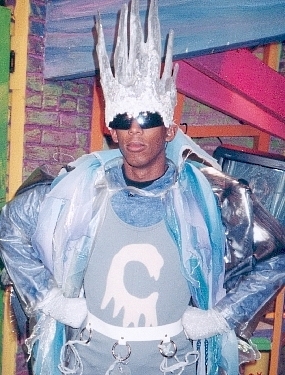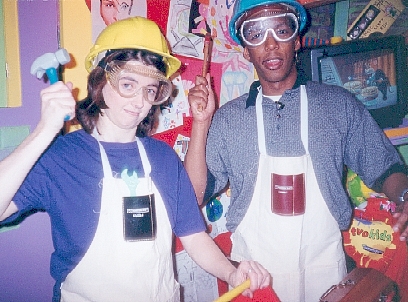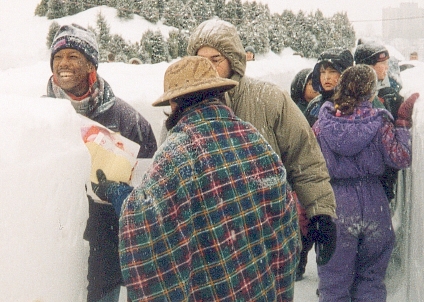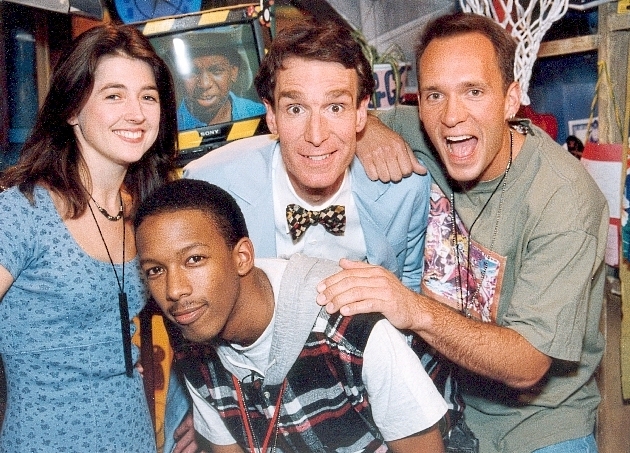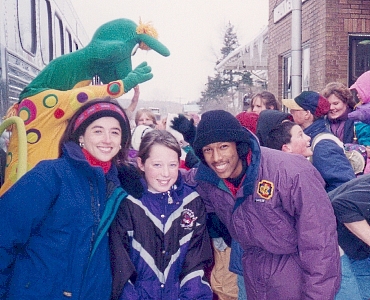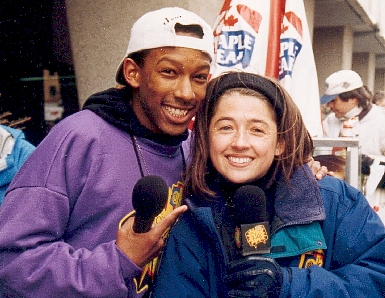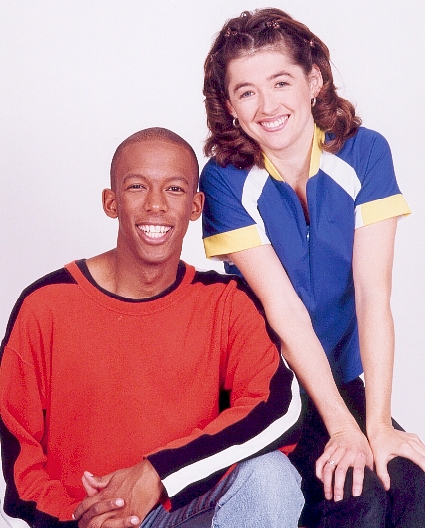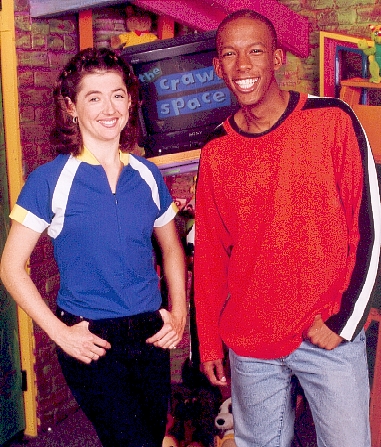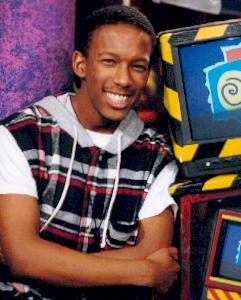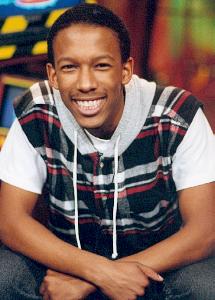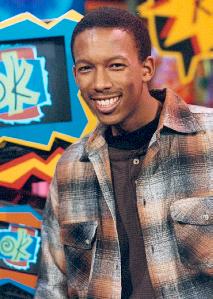 Various shots of Joe in the original Crawlspace set in 1995 and (middle) after its first makeover in

1996 to make room for the addition of The tvokids Nook

Joe made his tvokids debut on the show's first anniversary in April 1995

Crawlspace superheroes Captain Summer and The Springinator hang with the Town Crier during Canada Day celebrations in Cobourg, ON

Bill Nye The Science Guy visited Patty, Joe and Kevin in 1995; his tvokids live shows at the

Ontario Science Centre drew thousands, forcing producers to double their appearances

Tool Bits Polly Filla and Jack Hammer represented the local 323 and

were in charge of Crawlspace repairs

During the show's train tour to Northern Ontario, huge crowds met Patty and Joe, like correspondent Jennifer at their Huntsville stop

The Showstopper and the Franchise Player

Joe jokes around with some young fans off camera while Patty (in hat) and director Martin Markle debate a shot for this Winterlude ice maze in Ottawa